Fischer Realty International

My name is Dirk Fischer.
I am the Broker/owner of Fischer Realty International with offices in Naples and Fort Myers.
We are a boutique Real Estate firm, that specializes in better serviceing their customers.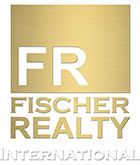 Here at Fischer Realty International we provide excellent training for our Agents to be able to succeed in this industry with so many competitors. You will benefit from the experience of Million Dollar sellers.
If you want to make a difference in Real Estate while getting fair compensated please contact us for a personal interview.
www.FischerRealtyInt.com phone: (239) 250-7337 email: BrokerNaples@gmail.com
Dirk Fischer
Real Estate Broker
Fischer Realty International
(239) 250-7337
www.FischerRealtyInt.com