Rossman Realty Group, Inc

For decades, Rossman Realty Group has held a strong presence in the Real Estate Industry.
With 6 Lee County locations and growing, we offer the most up-to-date real market training to steer our team of agents to reach higher levels of success.
Respect, integrity and support are key elements that make this company a diamond in the rough in today's marketplace.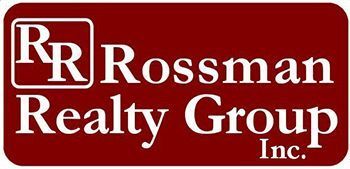 No monthly fees, no desk fees, no training fees. Rossman Realty understands YOU are the owner of your business and shares essential business trends to encourage higher business production. Join our winning team today.
Established and Owned by
DENNIS ROSSMAN – OWNER
SUSAN COLLINS – OWNER/BROKER
Jean McGrath- General Manager/Productivity Coach
Alan Lewis – VP Sales and Marketing/Mentor Training
Important Factors to Look for in Your Real Estate Business Relationship with Your Company

SUPPORT AND EDUCATION

• One-on-One Coaching, Mentorship Programs and Business Lead Generation Sessions - Coaching support in mass marketed letters, scripts and libraries created to support your business plan.
• Monthly Broker Breakfast Meeting – At Rossman, our team is always kept apprised of new developments in the ever changing real estate industry. Discussions on pertinent topics keep our agents in the "Know". . . and "How"
• Event Calendar – We keep our Rossman agents aware of not only our onsite training but include all special vendor training seminars, classes, and technology that will assist to promote their real estate business.
• Rossman Realty Supports Work Life Balance! We'll show you ways to have it all!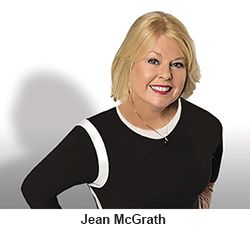 ALL INCLUSIVE – ONSITE:

• Rossman Realty Property Management Company - with 1,300+ homes
• Agent Title Services – Overseeing your Client's home purchase
• Edision Insurance Services – Homeowners, condo, auto, commercial, boat, worker's comp.
• Onsite Full Time Tech Support – for all your laptop and phone needs
AGENT BENEFITS
• Company generated leads
• Attractive commission split with advancements according to production
• No Franchise Fees
• No Monthly Fees
• No Desk Fees – plus feel free to come into our centers to use our desks, computers, and printers
• Free Rossman Realty signs to sell your listings
• SIX locations in Lee County and growing
• Recruitment Incentives
• Rossman Realty supports individual agents and agent "TEAMS"
http://www.rossmanrealtygroupinc.com
Email Jean McGrath, Recruiting Manager and Productivity Coach