Home Inspection Course
Home inspection services means a limited visual examination of the following readily accessible installed systems and components of a home: the electrical system, exterior components, HVAC system, interior components, plumbing system, roof covering, structure and site conditions that affect the structure, for the purposes of providing a written professional opinion of the condition of the home.
This is the approved 120 hour course that provides professional instruction relating to all major residential home components listed above. The finest and most complete textbook available today is included. (836 pages full of valuable Home Inspection information) Instructions as to how to set up your own business, to include insurance, licensing regulations, structure, marketing and goal setting is also discussed.
The course is done in the following format:
Classroom - 12 sessions (From 8:00am - 6:00pm) Sessions meet Friday through Sunday for four (4) weekends.
Course Fee - $1200 (Discounted price

if paid in full at time of registration

) Regular tuition is $1700
Select a location below and view upcoming class dates
Sarasota D/W Classes Apr 20, 21, 22, 27, 28, 29 May 4, 5, 6, 11, 12, 13 - 2018
Home Inspection Course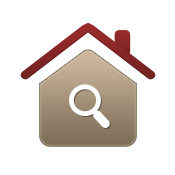 Home Inspection Course